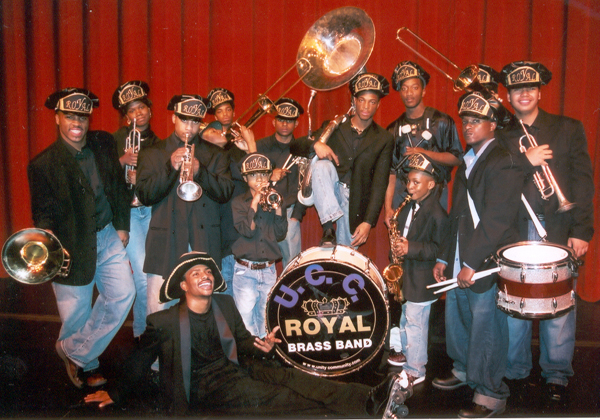 The Unity Community Center Royal Brass Band
of Camden, NJ is a 10-piece brass band specializing in the New Orleans style and Christian music. A large portion of their recent activity has gone towards the Hurricane Katrina recovery.
Here
is a site where you can sample music from their
DO IT: "We're Outta Here"
album. UCC's mission is "to keep legacy, music, and history of musicians such as those of the New Orleans and Southern area alive." The Youtube examples below will definitely prove this.